John Chuan Industrial Co., Ltd. offers quality products and services for auto cooling fans and blowers.
With over 40 years of experience in this industry and buoyant passion, we are driven to deliver excellent services, reliabilities along with groundbreaking solutions.
We integrate the innovative technologies from Taiwan and stable manufacturing from Thailand to provide quality products. With more than 90% parts production in-house, we ensure impeccable quality along with reliable delivery.
Our key mission is to set the higher standard of product and service quality and reliability to auto cooling fan and blowers manufacturer industry.

Responsibility
President: Mr. Mu-Chun Yang
Established
September 1976. (Taipei) May 1991 (Thailand)
Area
Taipei office – 350 Sq.m.,
Thailand. – 6,968 Sq.m., (Working area 4,920 Sq.m.)
Capital
NT$ 10 M. Taipei (Apr. 1985)
Baht 15 M. Thailand (Dec. 2003)
Employee
114 (Dec. 2004)
Business Scope
Manufacture, assemble and sale of electric motors, fans and processing of general hardware components.
Standards

& Certification
John Chuan has pursued an ongoing commitment to achieve the highest industry standards. Therefore all our design, production and quality management system were implemented under the international standard ISO 9001's requirement.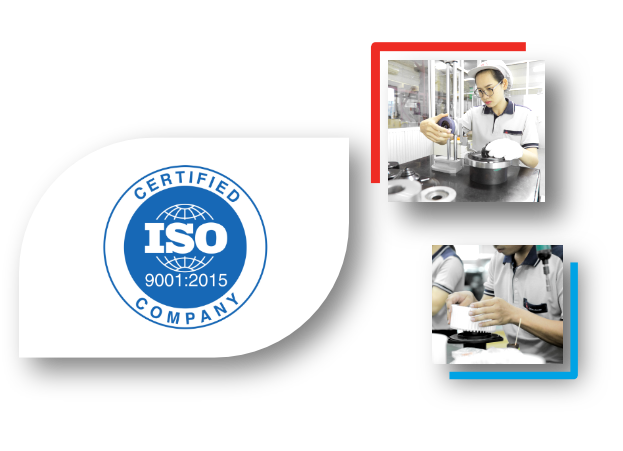 Customers' satisfaction is our pride. John Chuan Industrial Co.,Ltd. is commissioning to deliver the ultimate auto cooling fan and blower solution to customers.
..
SEPTEMBER 1976
 Started molding tool manufacturing un Taipei, Taiwan.
..
MARCH 1978
Commenced the first Taiwan manufacturing facility and included press equipment and metal part press production line to the manufacture.
..
SEPTEMBER 1980
Activated carbon brush motor making equipment production line and increased company capital to four million NT dollar
..
JANUARY 1981
Exported D.C. car tire electric air pump model.747 to the U.S.A.
..
APRIL 1985
Added motor production line equipment and increase company capital to ten million NT dollars.
..
JUNE 1986
Launched sewing motor set manufacturing
..
NOVEMBER 1987
Launched vacuum cleaner manufacturing
..
JANUARY 1991
Set up the first Thailand factory Bang Kae, Bangkok with the commenced capital of four million baht.
..
JULY 1993
Relocated our Thailand factory to a new location in Omyai, Bangkok.
..
MAY 1994
Launched car radiator cooling fan manufacturing.
..
JANUARY 1996
Exported portable fans and blower WIN-MAMA & HARD BABY to Onishi Japan.
..
MARCH 1997
Initiated 
joint venture (JOD Co.,Ltd.) in Thailand.
John Chuan Industril Co.,Ltd.
Onishi Electric Industry Co.,Ltd.
Daichi Tent Co., Ltd.
..
FEBRUARY 2000
Received ISO 9002 certification.
..
JUNE 2000
Increased John Chuan Thailand company capital to ten million baht.
..
JUNE 2001
Set up manufacturing facility for Emerald Nonwovens Co., Ltd. in Petchaburi Thailand.
..
JUNE 2006
Regulated ERP (enterprises resource planning) system. SAP
..
APRIL 2007
Started plastic mold production division.
..
MAY 2007
Started plastic injection molding production division.
..
MAY 2012
Found a joint venture Onishi Engineering (Thailand) Co., Ltd. with Onishi Electric , Nihon denkei
..
JUNE 2005
Relocated Thailand factory to a new location in Samut Sakhon, Thailand and increased John Chuan Thailand company capital to 15 million baht.
Product and service of the
highest reliability
No other auto cooling fan manufacturers can offer what John Chuan Group has to offer. Our mission to fulfill customer's inquisition is our company immediate blueprint which is handled accordingly. Today, John Chuan Group has 4 manufacturing plants in Asia; 1 in Taipei, Taiwan and 3 in prominent locations which are recognized as manufacturing and transportation hub in Thailand.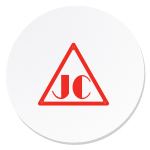 John Chuan Industrial
Co.,Ltd.
Industrial Fans manufacturer.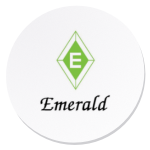 Emerald Nonwovens International Co., LTD.
Surgical equipments Manufacturer, like surgical masks, surgical gowns and surgical caps.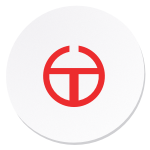 ONISHI ENGINEERING (THAILAND) CO.,LTD.
Sales for Hitachi industrial machine and Onishi industrial fan and blower.